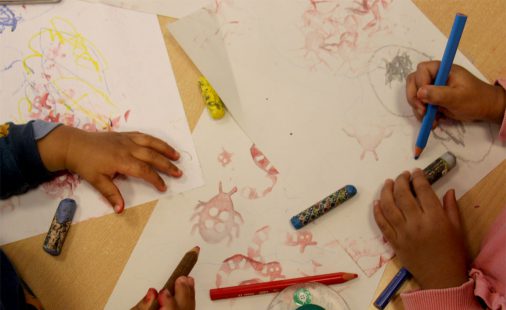 The international child care center Curumim is a project started in 2009 by the Brazilian Women Initiative (IMBRADIVA e. V) in Frankfurt am Main, Germany.
The child care center, for children between the ages of 10 months to 3 years, offers two bilingual groups: German-English and German-Portuguese from 8:00 a.m. to 5:30 p.m.
Curumim is closed for a maximum of 3 weeks per year. Normally, they are divided into one or two weeks during the summer vacations and one week between Christmas and New Year's Eve.
The Curumim child care center has well – equipped , spacious and bright rooms throughout an area of 240 square meters, where children can safely explore, wonder, play and interact. A large playground is also available to the children in the outdoor area. The Curumim child care center is in a good location, with great access to public transportation.


The name "Curumim"

The "Curumim" name comes from an indigenous language of Brazil, Tupi-Guarani and means "boy / child".
Pedagogical Concept
The focus of our pedagogical concept is bilingual and intercultural education in a warm environment with highly qualified professionals. Diversity and sustainability are at the center of our concept. In fact, we are in the process of transforming the child care center into a zero-waste facility with anti-discriminatory practices.
Please click here for more information about our pedagogical concept.